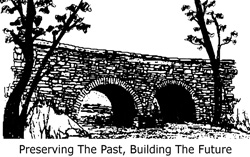 Our Successes
Enterprise Zone Designation
In 1994, with the cooperation and encouragement of the JDA, Chesterfield County applied for and received Virginia State Enterprise Zone designation for the Jefferson Davis Corridor from the Richmond City Limits to State Rt. 10. This program offers local and state incentives for redevelopment and expansion of businesses. Since the zone's inception hundreds of millions of dollars have been invested in the corridor and hundreds of jobs have been created. Chesterfield County's Economic Development Department may be contacted for further information on Enterprise Zone benefits and qualifications.

BizWorks Enterprise Center
Led by Interim Executive Director Suzanne Cormier, the BizWorks Enterprise Center was founded by the JDA in 2001 to encourage economic development on the corridor and create low to moderate income jobs. BizWorks is a non-profit small business incubator that helps provide member businesses the resources, networking opportunities, and advisory services necessary to launch, sustain, and grow in competitive marketplaces. Its members are expected to create jobs and are encouraged to hire employees who meet HUD low-moderate income criteria. Since its inception, BizWorks has directly assisted 30 businesses, creating over 100 new jobs. In the past two years, 35 jobs have been created, with 18 of those held by individuals from low-to-moderate income households.

Falling Creek Ironworks: The Falling Creek Ironworks Foundation began as a committee of the JDA and is now incorporated as an independent 501(C)3 non-profit organization. It's mission is to preserve, investigate, enhance and interpret the site of the first ironworks in the New World. This historic site dates to 1619 and is located on Falling Creek just off the Jefferson Davis Corridor. The Foundation has partnered with Chesterfield County to develop and promote a greenway trail that will include the ironworks site and to purchase property for a future museum. Recent floods have uncovered massive timbers that a dendrochronology report dates to 1750. An archeological excavation is planned to uncover the original 1619 furnace site which is believed to be under the revealed timbers. Long-time JDA Board Member Norma Corbin represents JDA in this vital restoration and preservation project.

Ongoing Successes

For more than a decade, the JDA has been the catalyst of a number of improvements and initiatives along the Rt. 1 corridor. They include: streetlights, median landscaping, pro-active code enforcement, housing improvements, and long range planning. Beyond this, our greatest success may be the spirit of community and cooperation that has developed between the citizens who live, work and play in this vital area of Chesterfield County. The members are united in their dedicated commitment to preserve the past and build the future for the Jefferson Davis Corridor and Chesterfield County.