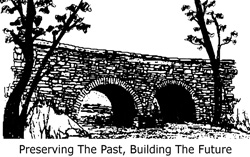 Current Projects
The New North Jefferson Davis Corridor Plan (2016) Chesterfield County is working in collaboration with citizens, businesses and the JDA to establish a new development plan for the area. Click the link below to find more information about this project.

Historic Highway Rt. 1: Recognizing the historical significance of the Route 1 corridor, and realizing the revitalization benefits of travel and tourism, the JDA has initiated a program to create national interest in Route 1 and to promote it as a "destination roadway". The Richmond Metropolitan Convention & Visitor's Bureau has partnered with the JDA in this effort and has received a grant to develop a Historic Route 1 website. Other states along the east coast have expressed interest in extending this concept to their localities and the JDA envisions participation from Maine to Florida. JDA President Scott Rogers has developed and leads this important initiative.

Streetscape: The JDA is developing a streetscape plan for Route 1 from the Richmond City limit to Route 288. This plan will create a focused, unified look with emphasize on its historic character, incorporates safety features for pedestrians and contributes to the revitalization of our community. The implementation of this plan will create a sense of place and community pride and will encourage further improvement through private investment. This project of the JDA Redevelopment Committee is funded through grants from the HUD Community Development Block Grant Program and contributions from local businesses.

Re-building of the Old Stone Bridge project: The Old Stone Bridge, built in 1826, located on Falling Creek at Route 1 is listed on both the Virginia Landmarks Register and the National Register of Historic Places. The bridge was partially destroyed by Hurricane Gaston. The JDA is partnering with the Falling Creek Ironworks Foundation and Chesterfield County to restore the bridge and reopen it to foot traffic. The JDA has received a grant from the Virginia Department of Transportation to fund an engineering study for this important work.